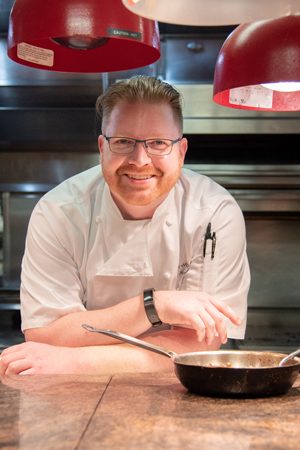 Executive Chef
Jason Schroeder
A true Midwesterner, Chef Schroeder has a passion for creating locally sourced, refined yet simple American cuisine. His approach sheds light onto overlooked products and emphasizes that no ingredients requires a "Google search."
Chef Schroeder's formal training comes from the Illinois Institute of Art, but his interest in cooking sparked while watching Julia Child on CBS.
When he's not cooking, Chef Schroeder is often blissfully setting off on his motorcycle to explore the unknown.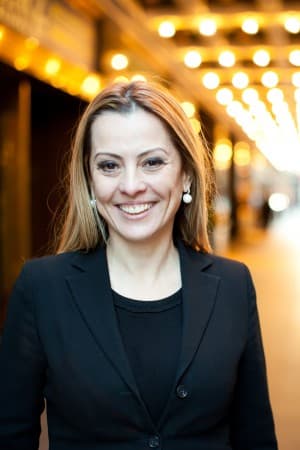 Senior F&B Manager
Maria El Bekai
Maria El Bekai managers the overall operation of Lockwood Restaurant & Bar. She has been in the hospitality business for 20 years and has worked exclusively with Hilton properties since 2011. She returns to The Palmer House after working at The Drake and Hilton Chicago.
Born in Brazil, she has degrees in Law, Economics and Hospitality as well as a Culinary degree from Le Cordon Bleu College of Culinary Arts. Maria has lived in a variety of locations around the world and speaks fluent Portuguese, Spanish, Arabic and English and can communicate in Italian and French. She resides in the Old Irving Park neighborhood with her husband Georges El Bekai, The Drake's director of banquets, and her two children, John, 15 and Nicole, 13.
Maria was a professional prima ballerina for 19 years and performed on stages in Europe and the United States. Now she volunteers with Big Shoulders Fund, Feed My Starving Children and has been active at St. Bartholomew Church and School.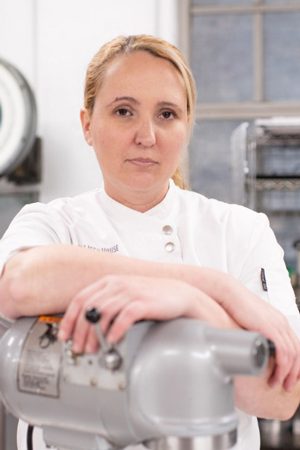 Executive Pastry Chef
Walleska Cianfanelli
Meet our world renowned Pastry Chef, Walleska Cianfanelli, bringing a sweet touch to the Palmer House. She was offered the position on the spot after our Executive Committee tasted a bite of her cheesecake.
She has certifications in Pastry, Desserts, Specialty Breads, Artisan Italian Gelato, and Master of Italian Cuisine from the Italian Culinary Institute in Calabria and pastry certifications from The French Pastry School.
Most recently, Chef Walleska won the 2017 World of Chocolate Best Chocolate Sculpture award. She is always continuing to improve and gain new skills with continuing education classes is modern gum paste flowers, sugar art, chocolate creations and pralines for mass production.